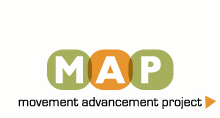 As part of Bisexual Awareness Week, MAP, in partnership with BiNet USA and the Bisexual Resource Center, is releasing a new report,
Understanding Issues Facing Bisexual Americans
. We hope you will take a look and learn more about this frequently invisible community.
The report outlines how bisexual people experience significant health, safety, and economic disparities:
Poverty:
Approximately 25% of bisexual men and 30% of bisexual women live in poverty, compared to 15% and 21% of heterosexual men and women, respectively, and 20% and 23% of gay men and lesbians.
Employment:
While 20% of bisexuals report experiencing a negative employment decision based on their sexual orientation, almost 60% of bisexual people report hearing anti-bisexual jokes and comments on the job.Nearly half of bisexual people report that they are not out to any of their coworkers (49%), compared to just 24% of lesbian and gay people.
Violence:
Bisexual women experience significantly higher rates of violence-both overall and intimate partner violence-compared to lesbians and straight women: 46% of bisexual women have experienced rape, compared to 13% and 17% of lesbian and heterosexual women, respectively. Bisexual men also report higher rates of sexual violence; nearly half of bisexual men (47%) report experiencing sexual violence other than rape in their lifetime.
Suicide:
One study found bisexuals were four times more likely, and lesbian and gay adults two times more likely, to report attempted suicide than heterosexual adults.
Follow MAP on Facebook and Twitter to learn more about the movement for LGBT equality.